Executive Team
The members of our executive team lead by example and play an active role in daily operations.
Allan I. Jacob, M.D. – Chairman and Chief Medical Officer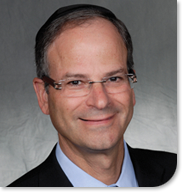 In his role as Chairman and Chief Medical Officer of Physicians Dialysis, Dr. Jacob uses his medical knowledge and business experience to deliver high-quality dialysis care at substantial savings. As a board-certified nephrologist, he has a unique understanding of dialysis treatment methods and technologies that lead to better outcomes while allowing him to make sure we consistently deliver high-quality, compliant dialysis. He also takes an active role in managing business development and daily operations, which regularly put him in contact with clients, vendors, and regulators.
---
Daniel Jacob – President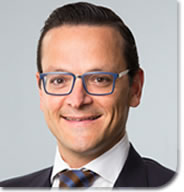 Mr. Jacob, based in New Jersey, has been on the Physicians Dialysis Board for 18+ years and currently serves as President, with responsibility to oversee the Northeast and Texas regions. Daniel's experience includes 15+ years in finance and banking, financing over $2 Billion in real estate transactions.
---
Steven Jeger – Vice President of Business Development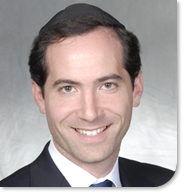 Steven has been a member of Physicians Dialysis' board of directors since 2002. In 2009, he joined the company on a full time basis and now serves as the Vice President of Business Development. In such capacity, Steven is charged with broadening Physicians Dialysis customer base across all business units. Steven is also responsible for operational matters and ensuring that all clients and patients receive optimal care in accordance with the company's standard of excellence.
---
Manuel Gonzalez-Joy – Vice President of Finance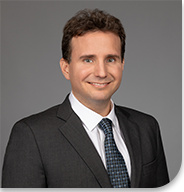 Mr. Gonzalez-Joy joined Physicians Dialysis in 2018 with over 15 years' experience in finance, accounting, strategic planning, health sector management and implementation of internal controls. Mr. Gonzalez-Joy holds a Master's Degree in Business Administration from Duke University, the Fuqua School of Business with an emphasis in Health Sector Management and Finance. Mr. Gonzalez-Joy is also a Certified Public Accountant and a Charted Global Management Accountant. In the past, Mr. Gonzalez-Joy has led the Financial Planning & Analysis, Accounting, Accounts Payable and Payroll Departments of a company with over 4,500 employees and 180 locations. Mr. Gonzalez-Joy also worked at one of the Big Four accounting firms. Mr. Gonzalez-Joy is a member of the American Institute of Certified Public Accountants and Health Financial Management Association.
---
Mariana Munevar – Director of Human Resources.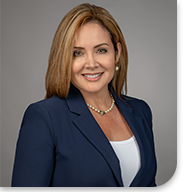 Mariana is a Human Resources Director with over 15 years of experience. Her passion is providing HR solutions by helping build an HR infrastructure through technology, compliance and people. She has a diverse global HR experience as a HR strategic business partner with a track record of leading organizations through change and exceeding business goals. Mariana holds a Master's degree in Human Resource Management from Nova Southeastern University, and she is an active member of many prominent HR organizations including the Society for Human Resource Management (SHRM) both on the national and local level.
---
Jane Sapp Wallace – Director of Clinical Operations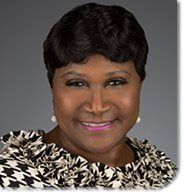 Ms. Wallace has over 25 years of nephrology experience encompassing acute and chronic dialysis. Her experience includes Corporate roles in Quality Assurance, Education, Regulatory and operations.. Ms. Wallace holds a Bachelor's degree in Nursing and is a Certified Nephrology Nurse. Ms. Wallace has served as President and other leadership positions of ANNA's South Florida chapter since 1989. She currently serves on the National Renal Administrators Associations Infection Control Committee and Home Dialysis Committee. Ms. Wallace has also served on various committees focusing on Quality Management, Utilization, Data Management and Performance Improvement.
---
Luis Valdes – Director of Information Technology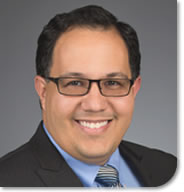 Luis brings to Physicians Dialysis a unique mix of a strong clinical understanding of the dialysis industry along with data analysis and project management skills developed over more than 15 years of successful experience in the healthcare industry managing and implementing laboratory, billing and EMR systems. Luis hold a bachelor degree in Chemistry Engineering and is currently working toward his bachelor degree in Computer Science at the Florida Atlantic University.
---
Carey Priegues, CPA – Director of Financial Planning and Analysis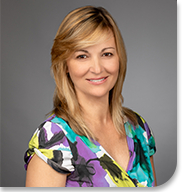 Carey joined Physicians Dialysis in January 2007 and holds the position of Director of Finance. She has over 30 years' experience overseeing all aspects of corporate accounting. Her industry expertise in healthcare for over 25 years ranges from small business to billion dollar companies.
---
Chi Underwood – Director of Business Analytics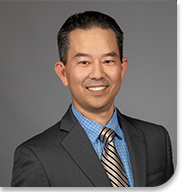 Chi oversees the development of Physician's Dialysis business data analytics, including financial, billing, accounting, and operational analytics. He has over 10 years of experience in the execution of strategic initiatives in healthcare, technology, and the financial services industry. He has led and participated in the development and implementation of business analytics, operational and analytical team development, and the organizational process design. He is a certified Six Sigma Black Belt with a Bachelor's degree in Business Administration and a Master of Business Administration from Northeastern University.
---
Chrisandy Harry – Director of Technical Services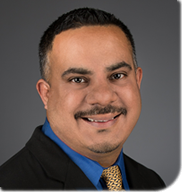 Mr. Harry has been with Physicians Dialysis for over 8 years, the last four of which, as the Director of Technical Services. Mr. Harry holds a degree in Electronics Engineering and has worked in the dialysis field for over 15 years. His vast experience in renal related medical equipment as well as his leadership in technical policy development and training has been invaluable to the company.